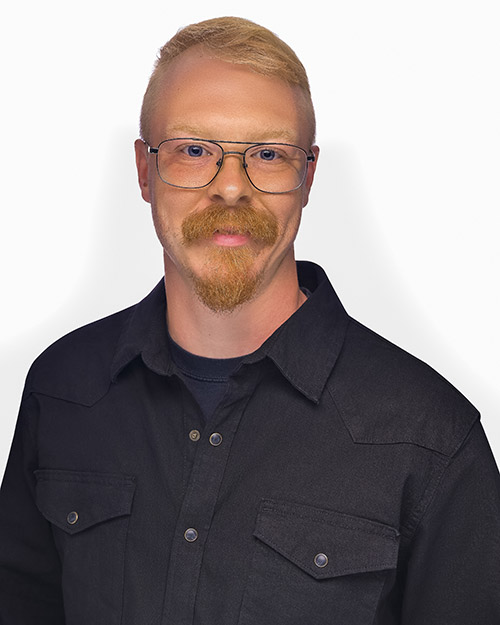 Benjamin Powers,
Field Ecologist
Specialties: Geographic Information Systems, plant identification, mechanic knowledge, Certified Arborist, terrain analysis, surveying
Mr. Benjamin Powers is a Field Ecologist who performs site evaluations and ecological surveys of land projects for TBG. This includes plant and animal identification and logging for properties to be conserved. He also serves in aiding other facets of TBG in projects across the United States, including outreach programs and stream restorations. Mr. Powers studied at the Edinboro University of Pennsylvania gaining a Bachelor's degree in Geography with a focus on Environmental Studies. He also completed a minor in earth science. While at Edinboro University, Mr. Powers completed an independent study on land migration patterns in the Outer Banks of North Carolina. This included gaining vibra-coring samples, as well as extended use of historical aerial imagery. Once graduated, Mr. Powers was employed by an Environmental Consultant Company in Columbia, South Carolina, working on mitigation of pre-existing petroleum UST (Underground Storage Tank) leaks. This included drilling mitigation wells to use clean-up processes and sampling. Studying wetland delineation to determine the rate of flow and travel of water table systems with the ability to track petroleum leaking underground was a gained experience in this profession. From there, Mr. Powers moved to Asheville North Carolina to become a Utility Forester and Certified Arborist. During his time in Asheville, Mr. Powers gained identification skills in trees and plants of the region, and he was able to hike the Appalachian region of the southeast working with transmission and distribution line vegetation management.
Scott Smith, Chief Executive Officer
Specialties: Client services, project management, business analytics
Mr. Scott Smith co-founded The Barn Group in 2013 with Mr. Thomas Krebs PhD (c). He has served as the President and CEO for 10 years. He also served on multiple board of directors including that of The Southern Conservation Trust. He has been part of the conservation of over 200 properties comprising of over 47,000 acres across 19 states. He has taken The Barn Group from origination to a nonprofit organization with a multimillion-dollar annual budget and endowment/donation portfolio. Prior to his non-profit leadership, Mr. Smith spent 15 years in the management/sales space and ended his corporate career as a store manager in the retail space. The success of The Barn Group is a result of the combination of his passionate land ethic and his determined focus on client development and customer satisfaction.