April 13, 2023
Piedmont, AL
Rough Riders Rendezvous 
Indian Mountain invites you to join us for The Barn Group's 2nd Annual Rough Riders Rendezvous – The Barn Group's largest fundraiser of the year, which raises critical funds to support The Barn Group's mission of supporting our Military Veterans and their families. The Barn Group is dedicated to educating, enriching, and empowering Military Veterans and their families through engagement with nature and hands-on learning about conservation.
The Rough Riders Rendezvous is a 4-day extravaganza located at Indian Mountain ATV Park in Piedmont, Alabama. Jam-packed outdoor fun, including mud bogging, poker run, barrel races, scavenger hunt, raffles, vendors, and open riding, all topped off with a country music concert by Brantley Gilbert in the beautiful Indian Mountain outdoor amphitheater!!
August 13-17, 2023
De Moines, IA
National Association of County Agricultural Agents
The National Association of County Agricultural Agents plays a vital role in supporting the professional growth and collaboration of agricultural extension professionals at the county level. By fostering a strong network of agricultural educators, the association contributes to the development and sustainability of the agricultural sector in the United States.
Country Music & Cocktails (RED, WHITE & BLUE)
Fundraising Event – Highlands Ranch Mansion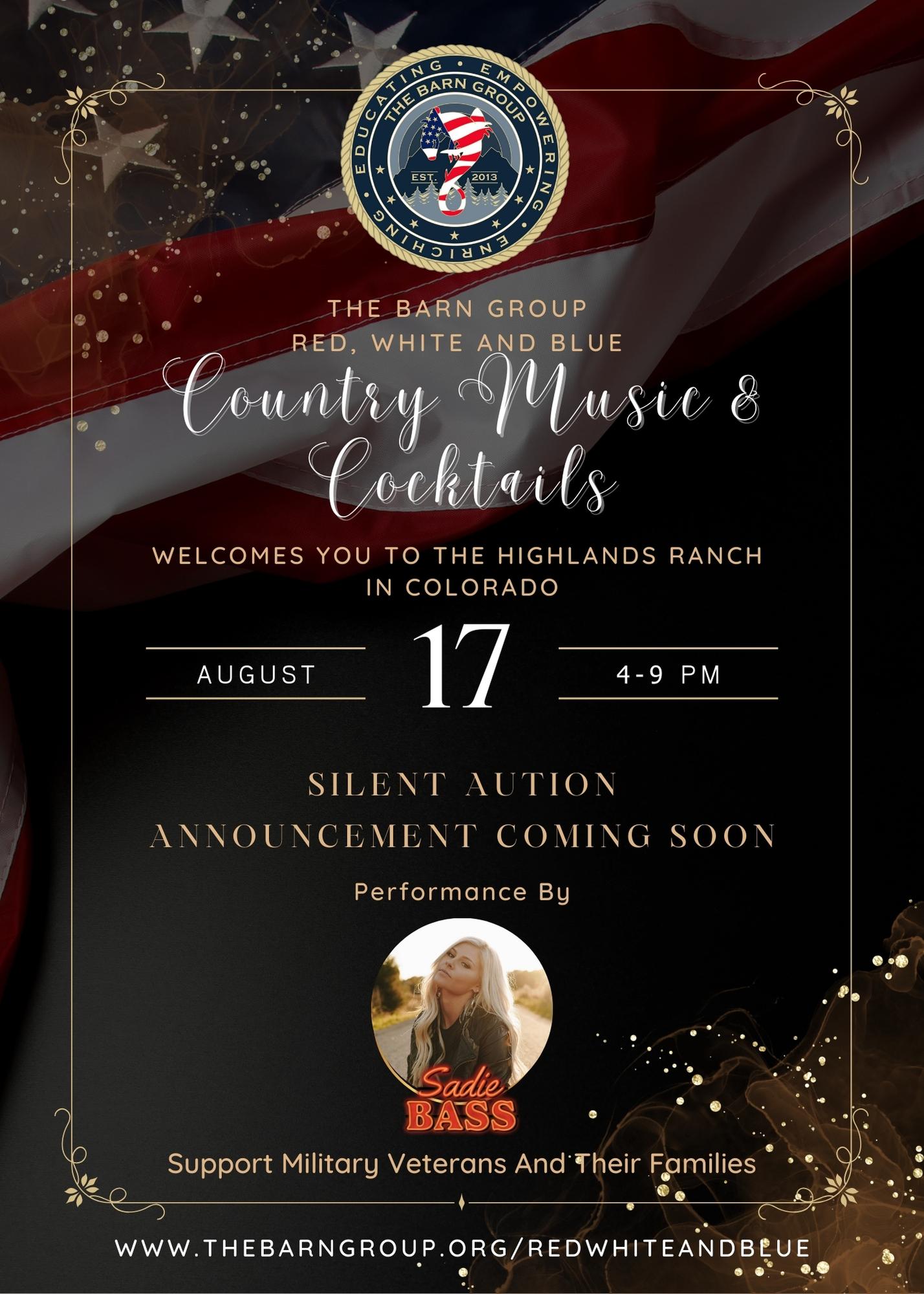 August 21-23, 2023
Baltimore, MD
National Stream Restoration Conference
Stream restoration conferences aim to advance the field of stream restoration and enhance the understanding and application of best practices in stream and watershed management. They provide an opportunity for professionals to exchange ideas, discuss challenges, and learn about the latest research and technological advancements.
Stream restoration conferences cover a broad range of topics related to stream ecology, geomorphology, hydrology, ecosystem services, riparian vegetation, fish and wildlife habitat, water quality, and more. Presentations and discussions often focus on case studies, research findings, project design and implementation, monitoring techniques, and policy and regulatory issues.